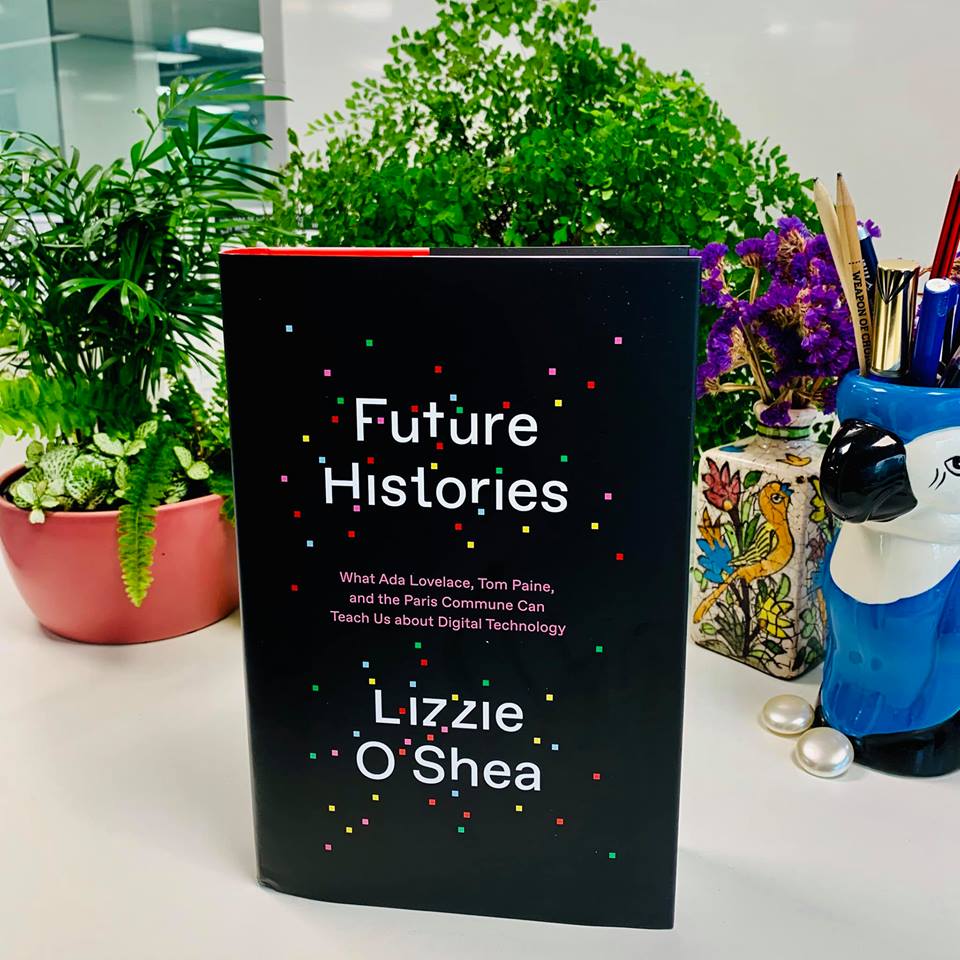 When we talk about technology we always talk about the future—which makes it hard to figure out how to get there. In her new book Future Histories, Lizzie O'Shea argue that we need to stop looking forward and start looking backwards. Weaving together histories of computing and social movements with modern theories of the mind, society, and self, the book constructs a "usable past" that help us determine our digital future.
What, she asks, can the Paris Commune tell us about earlier experiments in sharing resources, that might hold relevance for similar concepts today, like the Internet? Can debates over digital access be guided by Tom Paine's theories of democratic economic redistribution? And how is Elon Musk not a visionary but a throwback to Victorian-era utopians?
Future Histories has been described by Claire L. Evans as "a potent, timely, and unrepentantly radical reminder of history's creative potential." O'Shea will be talking about some of the questions raised by her book and how we can use history to fight for a democratic digital tomorrow.
https://www.eventbrite.com/edit?eid=64197981892&preview=1#preview