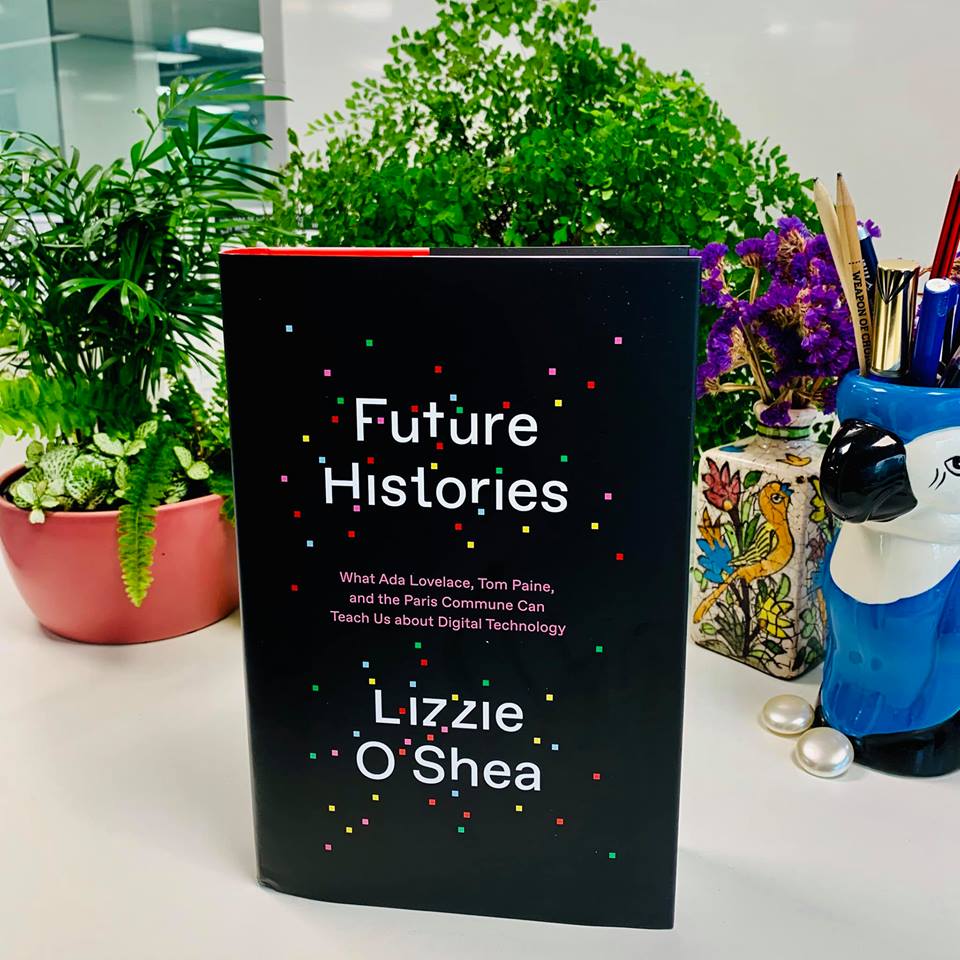 After being released internationally a few weeks ago, my new book, Future Histories, goes on sale in Australian bookstores today! Scott Ludlam had the following kind things to say about it:
"There has never been a better time to pull the politics of platform capitalism into the foreground where it belongs. Lizzie O'Shea brings a hacker's curiosity, a historian's reach and a lawyer's precision to bear on our digitally saturated present, emerging with a compelling argument that a better world is there for the taking."
If you are not a bookstore person (who are you? jokes!) then you can purchase it online from the usual outlets, like Amazon, Booktopia and Angus & Robertson. My publisher Verso has a blurb about it here.
I have some events lined up that may be of interest to my Australian friends, I'll be talking about how we can work collaboratively to build a more democratic digital tomorrow, using history as a guide. Please join me if you can, I would love to see you at any of the following:
And if you get your hands on a copy of the book, be sure to check out the augmented reality graphic … wait, what? I explain it all here.