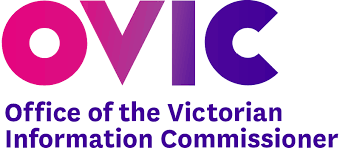 Tuesday 4 May 2021
11am – 12pm
Register via the OVIC website.

As part of Privacy Awareness Week, Office of the Victorian Information Commissioner will be hosting a virtual panel discussion facilitated by the Information Commissioner, Sven Bluemmel.
This session will explore the various risks to privacy in today's increasingly digital world, and the measures that organisations can implement to manage those risks and protect privacy.
Guest speakers
Anna Johnston
Anna Johnston is the founder and Principal of Salinger Privacy. She consults, trains, writes, speaks, tweets and blogs on all things privacy law and practice.
Lizzie O'Shea
Lizzie is a lawyer, writer and broadcaster and has written for the New York Times, the Guardian and the Sydney Morning Herald among others. Lizzie is also a founder and board member of Digital Rights Watch, an organisation that advocates for human rights online.
John O'Driscoll
John was appointed to the new role of Whole of Victorian Government Chief Information Security Officer in 2017. His responsibilities include enhancing cyber security capability, resilience and cyber incident response in Victoria.